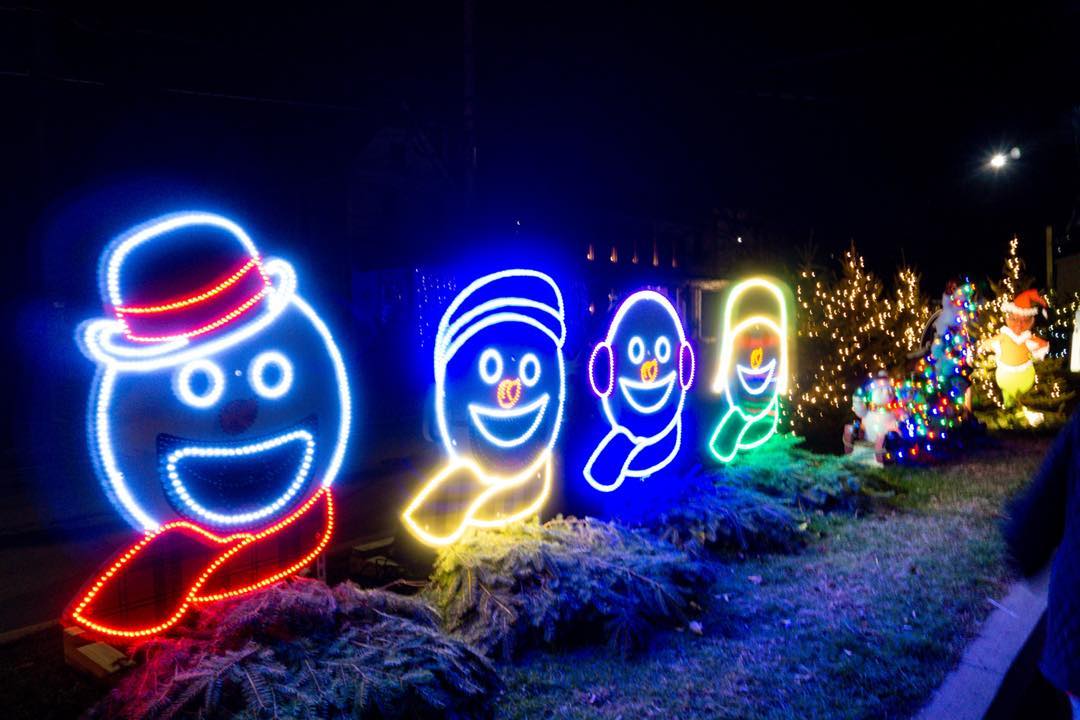 Market Street is alive with lights and decorations again this year.  Come and enjoy this beautiful Berwick tradition, now in its 75th year in 2021! Drive the mile long Boulevard to see tens of thousands of Christmas lights, holiday displays, animatronics, and get a complimentary bag of Wise potato chips along the way. Plus, you may even catch a glimpse of the big man himself, ol' Santa Claus!  A visit to this classic holiday tradition will be remembered for many years by visitors, young and old.
The Boulevard begins on Market Street at 2nd Street, though the line may form further back on busier evenings. Admission to the Boulevard is FREE but donations are encouraged and may be given via a donation box located along the Boulevard.
NEW THIS YEAR: When you visit the Boulevard this year for its 75th Anniversary, find the Christmas Pickle hidden somewhere in the Boulevard and snap a photo of it in place during the event's open hours! Submit it to the Press Enterprise HERE ON THEIR CONTESTS PAGE and you'll be entered to win one of 3 gift card bundles to area businesses. Enter by December 31st at midnight.