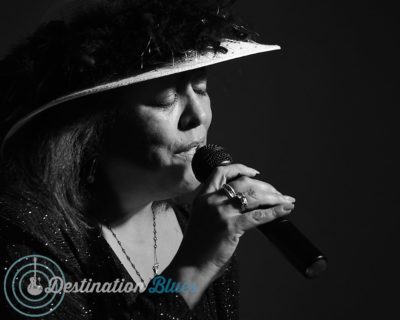 Stay safe out there, everyone, and take care of those around you
We will let you know as soon as we can when we can reschedule this concert.
As part of celebrating its 10th anniversary year, The Exchange welcomes the BC Combo back to Bloomsburg, in a very special venue! We look forward to seeing you at St. Paul's Episcopal Church, Main and Iron Streets, on Friday, May 22nd, at 7 p.m.
$5 donation at the door.
The BC Combo has performed since the early '90s at festivals, concerts, and events in the northeastern U.S., from the Pennsylvania Blues Festival to headlining Musikfest stages. The band reels you in with their signature style, recognized by audiences across the region and abroad.
New Orleans native Bev Conklin (BC) has an extraordinary compassion and grace that compliments her broad range of vocal styles and the effortless power of her voice. Wayne Smith, on guitar and vocals, is the band leader, producer, and arranger on all their material, ensuring a fresh experience with his influences from his icons. U.S. Marine Kevin Groller brings the steady beat on drums. Chicago and Detroit native Joe Mac pours the tone and grooves on guitar. Their motto: "It's all about having fun!"
For information on the complete 10th-anniversary concert series — ten concerts in ten months in ten venues throughout Columbia and Montour Counties — visit ExchangeArts.org/10th-anniversary.