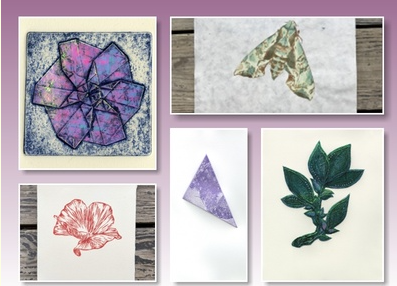 Ashley Lopez is a Bloomsburg, PA native, currently residing in Danville, PA. She started her art career in the early stages of childhood with inspiration from her father, an artist and photographer, and mother, a baker who created art via her icing. Art for her started to really develop when her doodles were noticed by her art teacher – Dr. Mark Jones.
She attended Luzerne County Community College and received an Associate's Degree in Graphic Design. Upon graduation, she took a job at the frame shop, Art Ventures, where she learned how to frame various works of art with Edward Giannatassio.
At Bloomsburg University she found a love for all the art practices, especially printmaking. She achieved a double major in the art field with a Bachelor's Degree in Fine Art with Printmaking and Graphic Design. She was exposed to many printmaking processes, inspiring endless possibilities and experimentation.
Post-graduation she has had two art shows won an honorable mention at the Gmeiner Art & Cultural Center during their Juried Regional Art Exhibition in 2017; and earned 1st and 2nd place at the Faculty Alumni Exhibition at Luzerne County Community College, that same year.
The past few years have found her in hiatus from art to work on life. She is now ready to rejoin the art world and open to inspiration to create new works. Recently she has started down the path of opening a studio/gallery 'The Art Grind' in Danville, PA with her business partner Brock Dent. 'The Art Grind' will have a place to create work, hold workshops, as well as possibly opening up a small gallery inside for local artists.