Alexis P. Suter Band at the Berwick Theater – POSTPONED – Date TBD
March 21 @ 7:00 pm

-

9:00 pm

See event details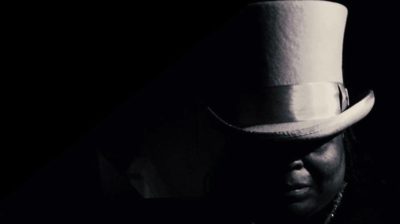 FROM THE EXCHANGE: Due to the global pandemic, which now affects us all, we must postpone the Berwick debut of the Alexis P. Suter Band, originally scheduled for Saturday, the 21st of March.  After the dust settles, we will reschedule, we promise.  We hope to see you at the Berwick Theater SOON, but we cannot yet say when.  IF YOU WOULD LIKE A REFUND ON TICKETS ALREADY PURCHASED, please get in touch with Oren B. Helbok at The Exchange — by phone at 570-317-2596; by e-mail at Exchange@ExchangeArts.org.  If you would like to hold onto them, you certainly may, and we will honor them when the concert takes place.
As part of celebrating its 10th anniversary year, The Exchange welcomes the Alexis P. Suter Band to Berwick as we spring into the Blues! We hope to see you at the Berwick Theater on Saturday, March 21st, at 7 p.m.!
$15 in advance, $20 at the door. Tickets now available for cash, check, or charge at The Exchange at 24 East Main Street in Bloomsburg and by credit card through the link at ExchangeArts.org/10th-anniversary.
When the great Bluesman B.B. King first heard Alexis sing, in an opening set for him at his club in New York City, he was visibly impressed, and he said so: Shaking his head in wonder in his characteristic way, he said "It's a rare thing to share the stage with great talent like that young lady."
Alexis has earned similar honors from other well-known musicians and performers including Dan Aykroyd and Levon Helm of The Band.
Alexis P. Suter has a big, booming voice; you can hear it roaring out of Brooklyn into the heart of North America and beyond. Alexis P. and her band are on the rise as accolades pour in and they continue to captivate audiences everywhere they go, at festivals and other venues, nationally and internationally.
For information on the complete 10th-anniversary concert series — ten concerts in ten months in ten venues throughout Columbia and Montour Counties — visit ExchangeArts.org/10th-anniversary.