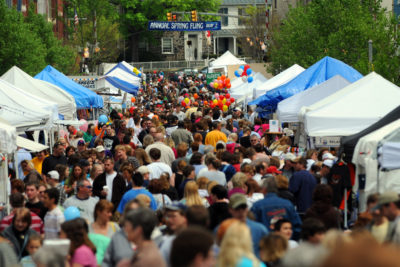 All of Danville comes out to celebrate the beginning of Spring on the first Saturday of each May.
Spring Fling is a FREE annual celebration of the foods, sites, and sounds that make Danville a special place. The streets of downtown Danville are closed to traffic for this family-friendly festival.
Downtown businesses, plus more than 200 vendors from central Pennsylvania and surrounding states converge for this fun outdoor event. The event is also a showcase of our nonprofit organizations, who demonstrate the giving spirit of the community by raising awareness and funds for their causes.