2022 Easter Egg Hunts
April 2, 2022 @ 10:00 am

-

2:00 pm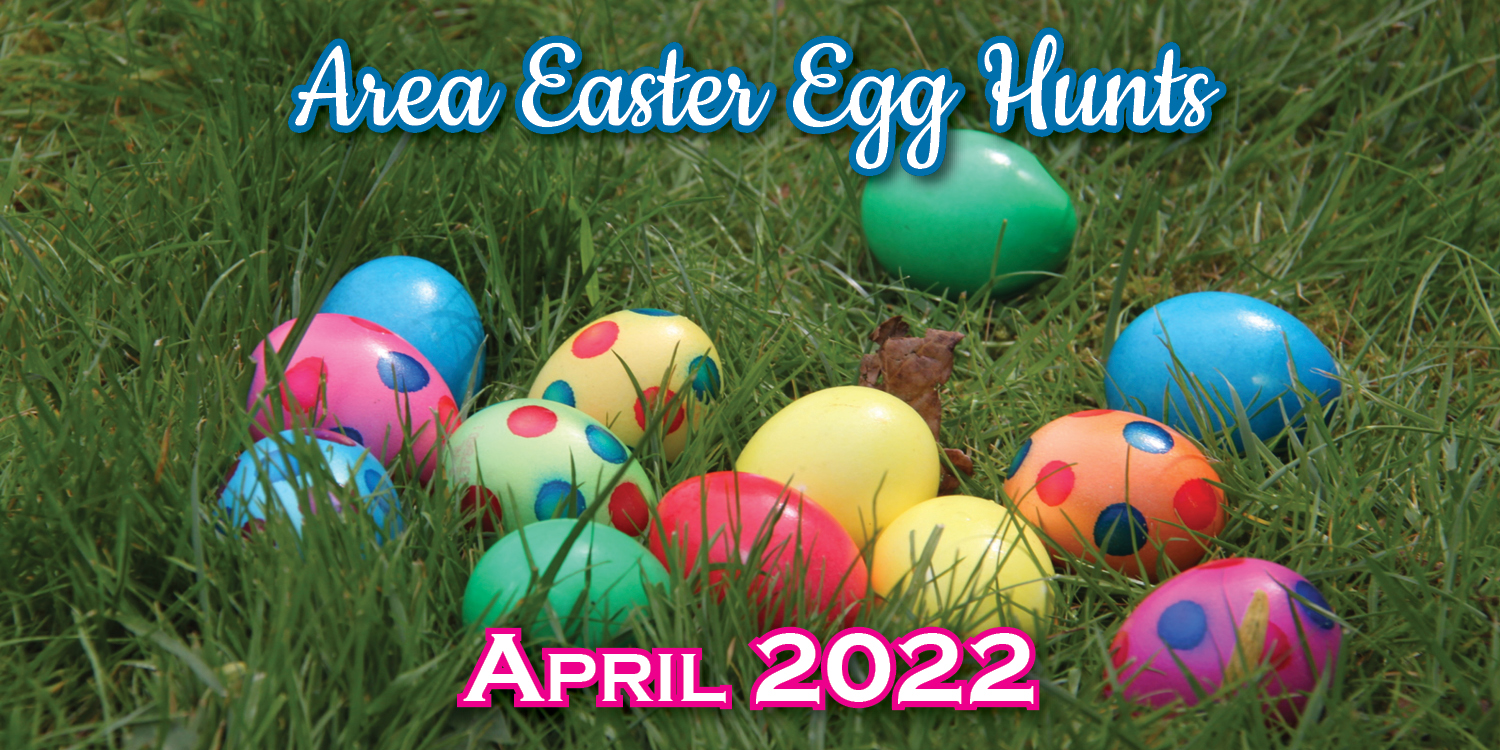 April 2
Berwick Police Benevolent Association, 11 a.m., Ber-Vaughn Park.
April 3
Berwick Youth Football League, 1 p.m., Eaton Street football field behind former Kmart plaza, for up to age 13; area for special-needs children.
Glen Brook Rehabilitation and Health Care Center, East 16th Street (former Berwick Retirement Village), 1:30 p.m., for age groups: 2-4; 5-7, and 8-10. Golden ticket prizes per age group.
April 9
Bloomsburg YMCA, 10 a.m., Seventh Street, Bloomsburg
Montour Township Fire Department Easter Egg Hunt, 2 p.m., empty lot on Perry Avenue, Bloomsburg; rain date: April 10 at 2 p.m.
BU Program Board and Kehr Union Operations and Student Involvement staff Easter Egg Hunt, Academic Quad (rain location: Kehr Student Union multipurpose rooms A and B). Start times: 2 p.m.: ages 7-12; 2:20 p.m.: ages newborn-3; 2:40 p.m.: ages 4-6; 3 p.m.: ages 13 and older, including college students.
Easter Egg Hunt, 1 p.m., Sunnybrook Park, Danville; rain date: April 16.
Espy Fire Company, 9 a.m., 300 Tenny Street, Bloomsburg
April 10
Giuseppe Garibaldi Easter Egg Hunt, hosted by Garibaldi Women's Auxiliary, 1 p.m., Sponsler's Park, Berwick for ages 2-10; three age categories, one big prize awarded per category
Easter Egg Hunt, Unityville Fire Company grounds, four age groups up to age 12, register 1 p.m., hunt starts at 2.
April 16
 East End Fire Company, 10 a.m. at Maria Hall on the Campus of St. Cyril.
Southside Fire Company, 270 Ave D, Riverside.  10 a.m. start.
American Legion Auxiliary Egg Hunt, 10 a.m., at Bloomsburg Fairgrounds Industrial Arts and Educational Buildings at Gate 2.
Washies Fire Company, 10: a.m. at Washies Playground, Danville
Continental Fire Company, 10 a.m, Hess Field, Danville
Buckhorn Fire Company Easter Egg Hunt, 10 a.m., Fernville Park, Bloomsburg
Goodwill House Company, 10 a.m., Memorial Park, Bloom Road, Danville
St. Luke's Lutheran Church, 11 a.m 9 St. Lukes Way, Bloomsburg for preschool to elementary school age.
Salem Township Fire Department and Berwick AG Community Egg Hunt, 11 a.m., Salem Township Park, Berwick
Benton VFW Post 8317 Easter Egg Hunt, L.R. Appleman soccer fields near elementary school, Green Acres Road, Benton, 1 p.m.
Berwick VFW Post 821, 1 p.m., 1408 West Front Street, Berwick
April 17
Lime Ridge Fire Company Easter Egg Hunt, 2 p.m., Columbia Park, for up to age 12.