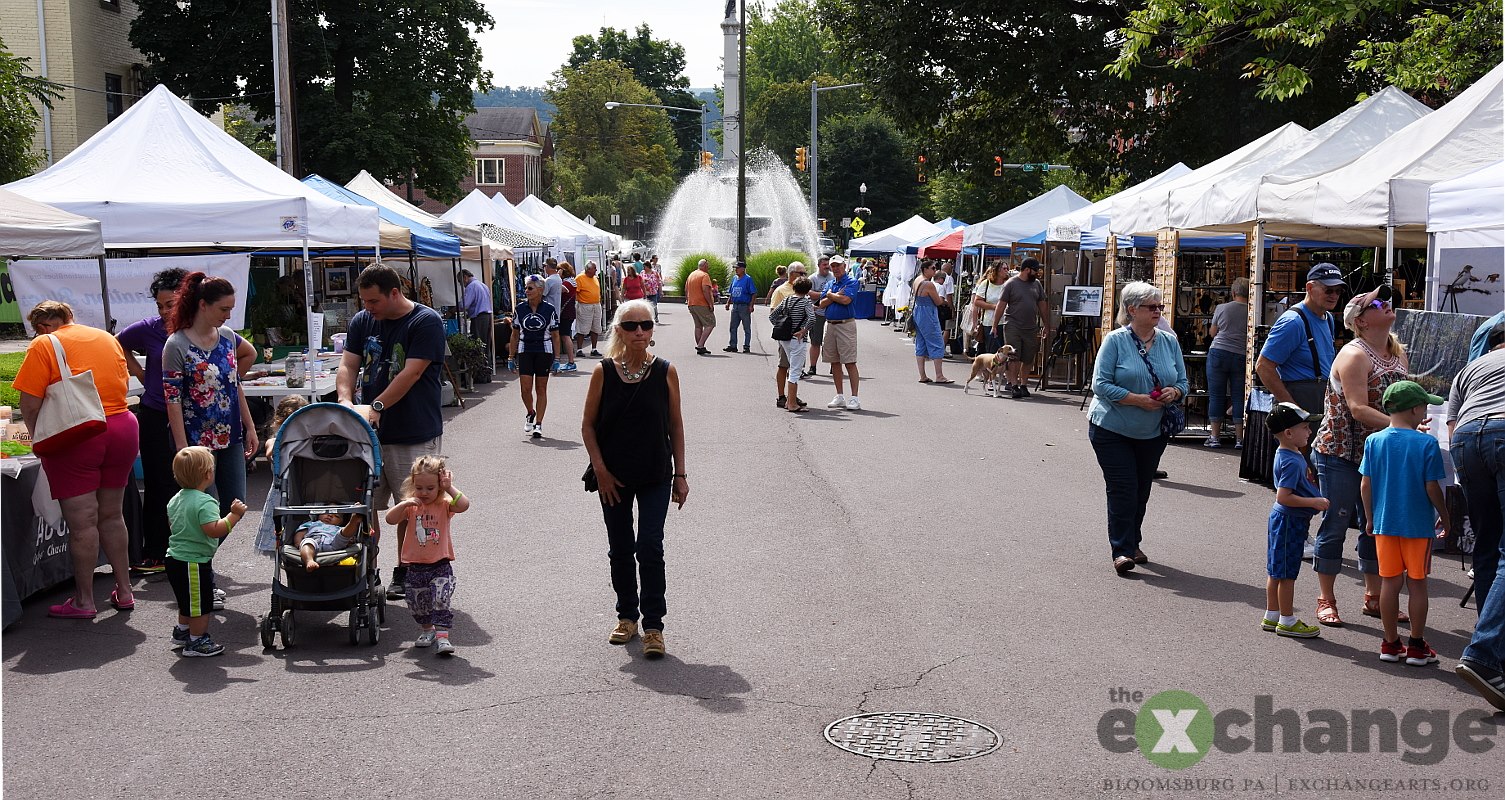 With the good health of the people in our community as by far the most important factor, The Exchange, Downtown Bloomsburg Inc. (DBI), and the Town of Bloomsburg have decided that ArtFest should not take place in 2020.  The boards of the two non-profits and Town Council agree that the COVID-19 pandemic makes an event of ArtFest's size unwise, even outdoors.  In addition, making ArtFest a success would mean trying to draw enough attendees that it would bump up against if not exceed the number, 250, that the Governor of Pennsylvania has determined as the limit on gatherings.
ArtFest would have taken place on Saturday, August 22nd, between 10 a.m. and 5 p.m. surrounding the fountain on the Square and up Market Street in downtown Bloomsburg, with more than thirty art and craft vendors, five food vendors, and live music by local performers all day.  We now look forward to the 2021 event, tentatively scheduled for Saturday, August 21st.
DBI, the non-profit organization devoted to the betterment of Bloomsburg's downtown commercial district, founded ArtFest in 2008; The Exchange, a non-profit dedicated to bringing the arts to all communities throughout our region, has produced the event since 2016; and the Town of Bloomsburg has provided the venues and support services each year.  Both DBI and The Exchange look forward to other events — both in-person and on-line — that our fellow citizens can enjoy safely; for more information, please visit DowntownBloomsburg.org and ExchangeArts.org.  For more information about the Town, please visit BloomsburgPA.org.
For more information about The Exchange, visit ExchangeArts.org or Facebook.com/ExchangeArtsDotOrg or call 570-317-2596.